Many Smile Comprehensive Online Platform is an exceptional and innovative online learning platform that empowers individuals to learn, grow, and achieve remarkable success. With its diverse range of courses and cutting-edge features, Many Smile provides a dynamic and immersive learning experience that is both enriching and rewarding.
At Many Smile, learning becomes a captivating and interactive journey, thanks to its meticulously curated collection of courses. From technology and business to arts and sciences, the platform offers a vast array of engaging and insightful courses designed to cater to the diverse interests and aspirations of learners. Whether you're a beginner seeking to acquire new skills or a professional aiming to enhance your expertise, Many Smile has the perfect course for you.
The platform's user-friendly interface and intuitive navigation make it effortless to explore the vast library of courses. Learners can easily access high-quality video lectures, comprehensive study materials, and interactive quizzes that facilitate active learning. Moreover, Many Smile incorporates a gamified learning approach, where learners can earn badges and unlock achievements as they progress through their courses, making the learning process exciting and motivating.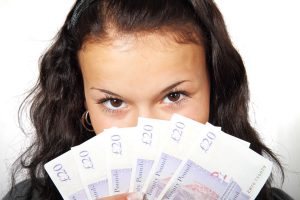 Many Smile also provides learners with the opportunity to earn while they learn through its innovative monetization programs. By leveraging their knowledge and skills, learners can become instructors and create their own courses to share with the platform's global community. This entrepreneurial aspect of Many Smile allows learners to not only enhance their income but also establish themselves as experts in their respective fields.
Success is at the core of Many Smile mission, and the platform offers various resources to support learners in achieving their goals. Learners have access to a vibrant community of like-minded individuals, fostering collaboration and networking opportunities. Additionally, Many Smile provides personalized career guidance and mentorship programs to help learners navigate their professional journeys and maximize their potential for success.
The comprehensive nature of Many Smile platform ensures that learners have all the tools they need to thrive in their personal and professional lives. Whether it's acquiring new skills, advancing in a career, or pursuing entrepreneurial endeavors, Many Smile equips learners with the knowledge, resources, and support to excel.
In conclusion, Many Smile Comprehensive Online Platform is an exceptional learning platform that offers a diverse range of courses, innovative features, and abundant opportunities for growth and success. With its captivating and interactive learning environment, learners can embark on a transformative journey that empowers them to learn, earn, and ultimately succeed.