Valentine's Day is around the corner, and it is celebrated by 'n' number of people every year. It is a special day to celebrate LOVE. This day is celebrated to appreciate and manifest the belief in importance of love. We can look at Valentine's day as a day to celebrate every form of Love be it mother-daughter or love between two friends.
On this day lovers try to express their feelings for their loved ones with greetings and gifts. We all are aware about the Covid pandemic and how it is difficult to go out for shopping these days. It is better and easier for people if they can get some amazing gifting options sitting at home. Women loves to adorn themselves with precious jewellery. So, on this Valentine's Day they can be gifted beautiful silver jewellery products made by Miamo Jewels. They have a wide collection of jewellery at different price range to support your budget. One can purchase small earrings, pendants, rings, and even different pieces of jewellery at special discounted prices for gifting purpose.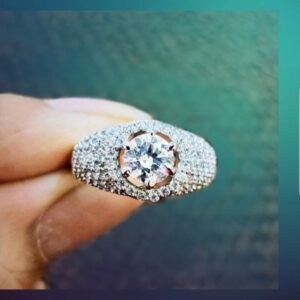 Miamo Jewels products are beautifully designed, made and crafted using Swarovski diamonds which imitates natural diamond and comes at a pocket friendly price. Swarovski diamonds are made up of quartz sand and natural minerals. The cherry on the cake is Free Shipping provided by them on all orders within India.
The pieces of jewellery which are most trending and popular this week in their store is Classic Heart Stud Earrings. It can be one of the best gifts to give to your loved ones on this Valentine's Day. Other earrings which are popular this week are Star Cluster Dangler Earring, Celeste Trilliant Solitaire Stud and Glorious Tia Solitaire Stus Earring. The beauty about these earrings is their simplicity and yet an eye-catching shine and design.
You can checkout their website here  www.miamojewels.com