Get children back to school. Children need to be back to playing and socializing
In the early growing years for children learning abc and math's is not important. What is more important is that they get to play with their friends, communicate, interact and socialize. This is important aspect of child's health and growth. Children needs to discover their creativity by exploring new things while they are playing and having fun It becomes our responsibility that all our children remain happy .
When child go to school and play and engage in school activities they improve concentration, attention span, problem solving and decision makes life skills. Improving attention span, problem-solving abilities and perseverance. Outdoor play is especially valued, with a 15-minute outdoor break every hour up to secondary school.
Why Playing is so important for children
Children are able to explore, discover, socialize and nourish when they play. Young children learn team work, innovation, become more expressive and strengthen their muscles. Mental growth happens when they indulge in creative activities. It is the fundamental element of
human growth. Children have fundamental right to play. However during COVID many children missed playing and mixing with friends. Time has come where we need to get our children back to school and engage them in fun related play activities for their physical and mental growth. We at Euro Kids located in Behala and Moore Avenue, Kolkata have trained Montessori teachers to develop children during early years. Also we have modern Montessori equipments so as children understand the concepts and build strong foundation. Admissions for the session 2022-23 is open for play school, nursery and kindergarten.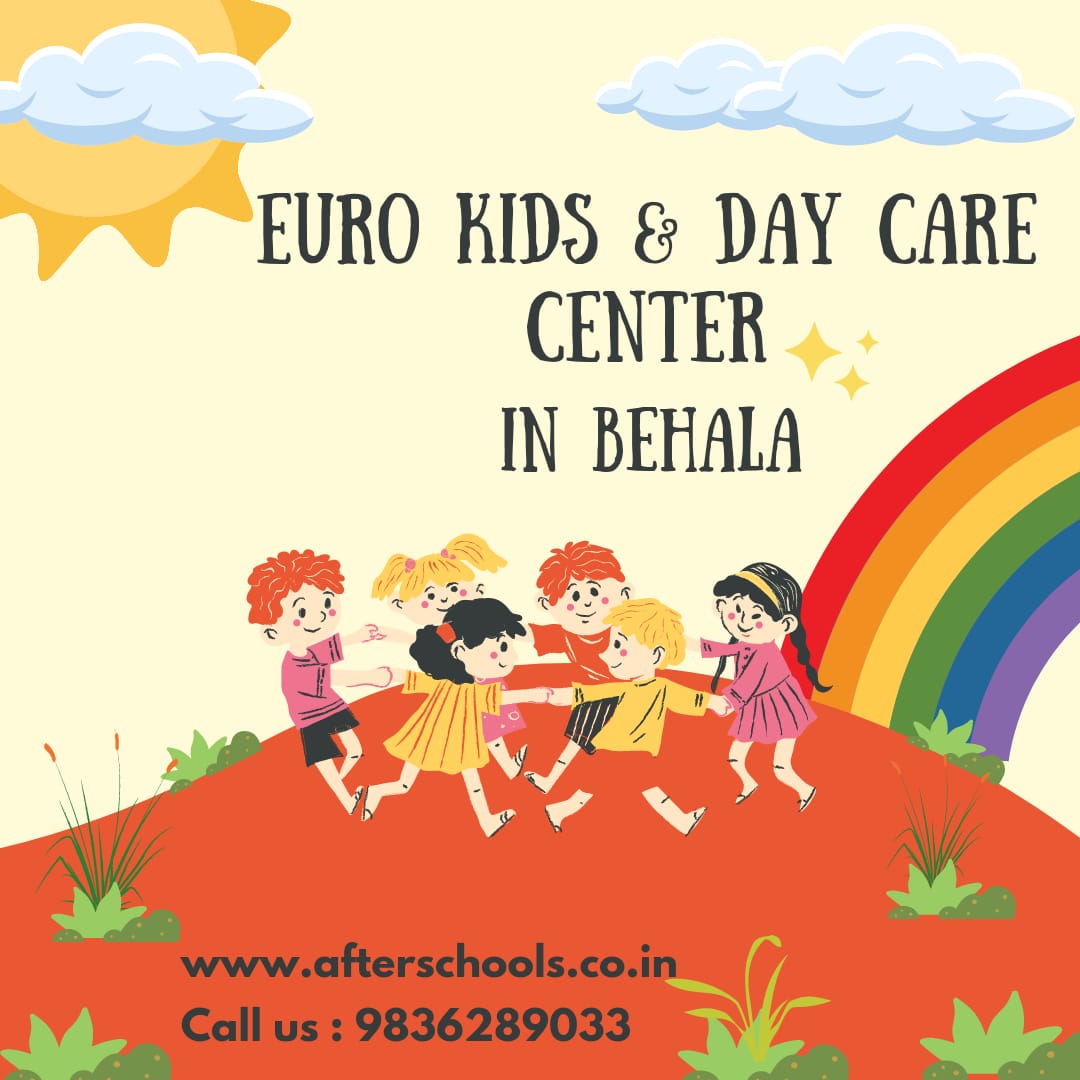 Behala:
576/A/17 Diamond Harbour Road
(opposite Ashoka Cinema)
Kolkata 700034
+91 9836289033
Tollygunge:
45/9 More Avenue,
Kolkata 700040
+91 9836289033
Bhawanipore:
12B, Ashutosh Mukhrjee Road
Kolkata 700020
+91 9836289033