In the context of rapid socio economic, the present education system is not adequate to meet the growing demands of the changing economy. It is therefore felt that there is much need for growing children to have better systematic education by properly trained Montessori trained teachers. After School, Teacher Training institute under All India Early Childhood Care and Education nurtures positive attitude towards noble teaching work. It encouraged young aspirants to build competence, required for getting Montessori teachers jobs in Kolkata, West Bengal , India and overseas.
THE BASIC TEACHER TRAINING COURSE COVERS FOLLOWING ATTRIBUTES:
1. Enhancing individual employability in a teaching professional.
2. To reduce mis-match between the demand and supply of skilled man power.
3. The Teacher Training covers detailed Montessori Training Course syllabus inspired by Maria Montessori.
4. Live Teacher's Training in the pre-school to give exposure working in real life school environment with children. This helps the students to get job placements as soon as they complete the Nursery Teachers Training in the institute.
5. The project work exposes students to art and craft which is a very important part of Teachers Training Course syllabus.
ALL INDIA EARLY CHILDHOOD CARE AND EDUCATION
All India Early Childhood Care and Education, an Educational Organisation, started Nursery Teacher's Training Course all over India, with the help and co-operation of educational experts with a view to train young girls and house wives so that they may impart education, based on modern lines to pre-school children, with a stress on moral, intellectual, physical & social personality, as it was found, that there was no training for teachers in India for pre-school going children.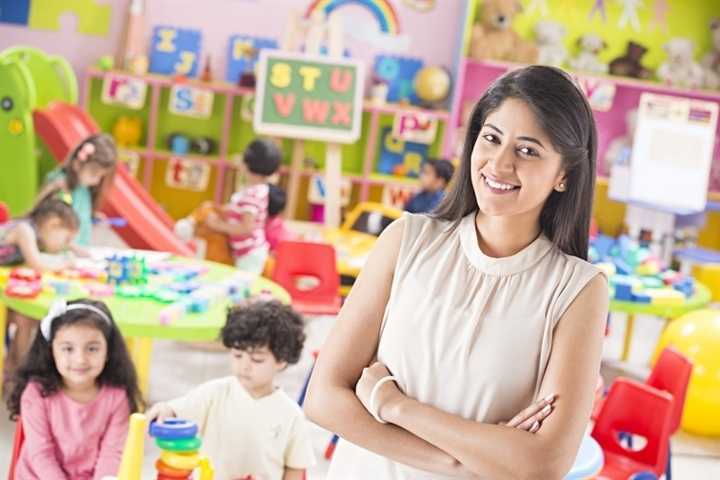 Location
Behala:
576/A/17 Diamond Harbour Road
(opposite Ashoka Cinema)
Kolkata 700034
+91 9836289033
Netaji Nagar:
5/30A, Tollygunge, Netaji Nagar
Kolkata 700040
+91 9836289033